Paintless Dent Repair for Minor Car Damage in Portland, OR | Same-Day Service and Free Estimates
Reliable Paintless Dent Repair for Minor Car Damage in Portland, OR | Your Satisfaction is Our Top Priority!
It is a faster process than traditional dent repair. PDR is a great option if you want to remove unsightly car dents or dings from your vehicle without having to spend extra money on painting and refinishing. Refinishing and painting are two of the costliest parts of car/vehicle repairs in Portland. The high cost of high-quality color-matched automotive/car paint and the high labor costs are two reasons why painting and refinishing are so expensive. PDR is a more cost-effective option than painting your vehicle.
It is a more affordable option than traditional dent repair. It also does not involve using any paint, and the process is often completed using specialized tools that massage the dented surface of the car/vehicle back into its original form. PDR may not be able to repair dents that are too deep or too large PDR does not require any sanding, buffing, or painting, so it can be a much less expensive way to repair minor dents or dings. PDR may not be able to repair dents that are located in hard-to-reach areas.
It does not require any paintwork, which can help to preserve the value of your vehicle. It also takes a lot less time. Paintless dent repair can't fix all damages. It is important to consider the size and location of your dent. We are THE AUTO 'DENTIST, INC, in Portland, OR. Our qualified technicians can assess the extent of damage to your vehicle's body and determine whether PDR is possible. Call (503) 649-9940. Let us get you back on the road with ease and affordability! It is a safe and effective way to repair dents.
Everything You Need to Know About Paintless Dent Repair (PDR)in Portland
It is the complexity of the dent. Deeper and more complex dents may require more time, and the paintless method might not be effective. If you have a deep indent or a large, cracked area, you may need a standard repair with a paint job. At Paintless Dent Repair of Portland, our experts will provide you with a professional assessment to identify the best method for removing the dent and restoring your vehicle.
Not all dents can be repaired with PDR. Paintless Dent Repair (PDR) in Portland is a cost-effective way to remove and repair dents without having to get paintwork done. Our team of professional technicians will assess the size, depth, and complexity of the dent to ensure that the appropriate repair method is used and that your vehicle is properly restored. They can determine whether the dent can be fixed using the paintless method or whether it would be better to opt for a standard repair with a paint job. Regardless of the issue, we will make sure that your car is looking great in no time. If your vehicle has suffered a large crease or dent, don't panic! Paintless Dent Repair (PDR) could be the solution you need. Our experienced technicians use special rods or tabs to quickly and safely remove even the sharpest dents and dings without sacrificing any of your vehicle's paint. Are you curious if your car is suitable for PDR? Give us a call today at (503) 649-9940 to find out!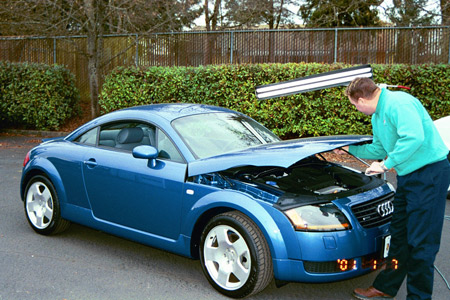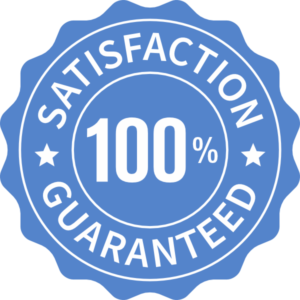 THE AUTO 'DENTIST, INC: The Best Choice for Paintless Dent Repair in Portland, OR
Searching "paintless dent repair near me" on Google is a popular way to find experienced technicians for minor dents and dings. PDR is a skill-dependent technique that has advanced over the years, and higher levels of expertise allow for larger repairs. Depending on the location of the dent and the severity, PDR can often be a viable
option for repairs.
At THE AUTO 'DENTIST, INC, in Portland, OR we understand the stress of dealing with paintless auto body damage. That's why our experienced technicians are here to help you with all of your automotive paintless dent repair needs. We specialize in assessing the location, size, and extent of any dents you may have on your vehicle. Our technicians are skilled and experienced to ensure that the repair process is as easy and stress-free as possible. When you go to us for paintless auto body repair, you can rest assured that your car will be returned in perfect condition. For more information or to get started, call THE AUTO 'DENTIST, INC. Call (503) 649-9940.
CELEBRATING 26 YEARS IN BUSINESS: Locally Owned Paintless Dent Repair Shop Offers Affordable, Reliable Dent Repair Services in Portland, OR
Call The Auto 'Dentist today and save time, money, and hassle! We guarantee 100% customer satisfaction, and if you're not pleased with the results, you won't pay a dime. Get your small dent repaired without breaking the bank!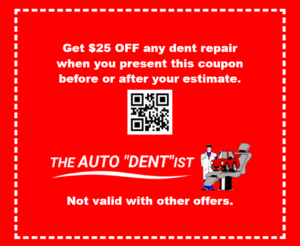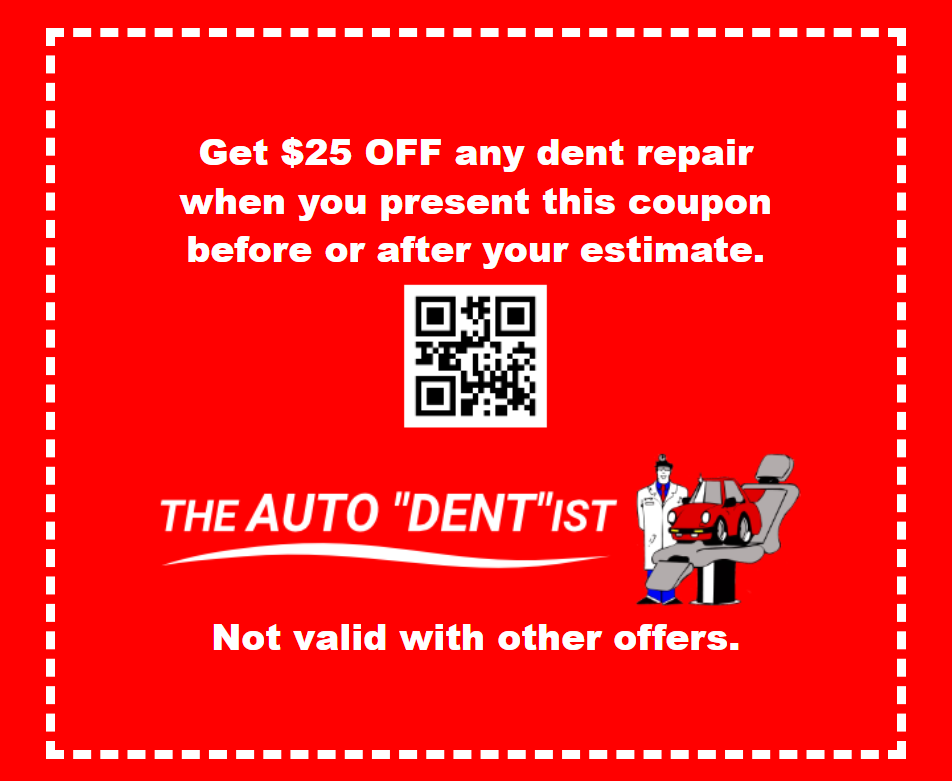 Paintless Dent Repair Portland OR FAQ
Here are some frequently asked questions about paintless dent repair (PDR) in Portland, OR:
What is PDR?
Paintless dent repair is a method of removing dents from vehicles without the need for paintwork. PDR technicians use a variety of tools and techniques to push the dents back out from the inside, leaving the paintwork undamaged.
How long does PDR take?
The time it takes to repair a dent with PDR varies depending on the size and severity of the dent. In general, PDR is a faster process than traditional dent repair.
ABOUT PORTLAND OREGON
Portland is a large city in the Pacific Northwest region of the United States, located in the state of Oregon. It is the largest city in Oregon and the seat of Multnomah County. As of 2020, Portland had a population of 652,503, making it the 26th most populous city in the United States. Portland is known for its many parks, bridges, and bicycle paths. It is also known for its microbreweries, coffeehouses, and food carts. The city is home to a number of museums, including the Portland Art Museum, the Oregon Historical Society, and the Portland Japanese Garden. Some of the things you can do in Portland include:
We Seve The Following Communities:
97201: Downtown Portland, 97202: Northeast Portland, 97203: Southeast Portland, 97210: Southwest Portland, 97211: Woodlawn and East Columbia neighborhood, 97212: Buckman and Inner Southeast Portland, 97213: Northeast neighborhoods, 97214: Sunnyside/Mount Tabor neighborhoods, 97215: Piedmont and North Tabor neighborhoods, 97216: Woodland Park neighborhood, 97217: Portsmouth neighborhood, 97218: Alameda neighborhood/Portland international airport,97219: Park Rose neighborhood, 97220: Hazelwood neighborhood, 97221: Overlook and West Hills neighborhoods, 97222: Hollywood and Foster-Powell neighborhoods, 97223: Argay neighborhood, 97224: Pleasant Valley/Happy Valley, 97225: Lents/Southgate neighborhood, 97226: Cully neighborhood, 97227: Roseway neighborhood, 97229: Richmond neighborhoods, 97230: Argay neighborhood, 97231: Northwest Portland, 97232: Sylvan-Highlands neighborhood, 97233: Hazelwood neighborhood, 97236: Pleasant Valley/Happy Valley, 97237: Rockwood neighborhood, 97239: Lents/Southgate neighborhood, 97258: Fairview neighborhood, 97266: Lents/Southgate neighborhood, 97267: Cully neighborhood.
Help Restore Your Car's Beauty and Value | Call (503) 649-9940